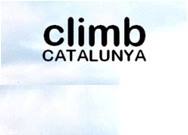 The Abella Eco-Refugi is also the home base of Climb Catalunya – a climbing guiding and holiday company that has been operating in Catalunya for more than 15 years. Run by a highly capable team of climbers and mountain guides they can offer you a professional, memorable and safe climbing experience.  Climb Catalunya offers a mix of all inclusive climbing holidays and bespoke guiding and instruction courses.
Week long holidays and long weekends
These breaks allow you the opportunity to enjoy a sociable climbing holiday in some of the areas finest rock destinations. The majority of the weeks are based from the Abella Eco-Refugi and the rest take place in other mountain hostels or albergs in places such as Montserrat and the Aiguestortes National Park. These weeks offer full board catering, accommodation, transportation to the crag,  help choosing the best routes and pickup and drop off from Barcelona. They are not instruction holidays (though instruction can be included as a bolt-on option) so are not suitable for complete non-climbers but are an excellent opportunity for entry level climbers looking for their first outdoor experience to experienced climbers looking for a hassle free trip with a guaranteed group of people to climb with. Below is a taste of what is on offer this year but for more information, all dates and prices visit  Climb Catalunya or the Climb Catalunya facebook page.
Week Holiday  2016                 Date                                  Price           
Yoga and Climbing                  18.06.16 – 25.06.16          577 euro
Classic Gorges                          03.09.16 – 10.09.16         470 euro
6b&up!                                       01.10.16 – 08.10.16         577 euro
Winter Sun                                19.11.16 – 26.11.16         470 euro
Long Weekend  2016                Date                                  Price  
Classic Gorges                          13.05.16 – 16.05.16        350 euro
Classic Gorges                           27.05.16- 30.05.15        350 euro
Winter Sun                                04.11.16 – 07.11.16        350 euro
Winter Sun                                09.12.16 – 12.12.16        350 euro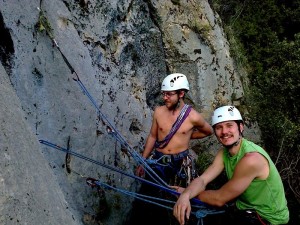 Bespoke Guiding and Instruction Courses
Climb Catalunya also has extensive experience in organising small group climbing instruction courses or personal guiding for those wanting a more individual, tailored experience. From multi-pitch guiding weekends to instruction courses in traditional climbing, sport lead climbing, rope management and more their experienced guides will steer you safely through the mountains and cliffs. Most of these courses run over a long weekend but you can choose individual guiding at any time of year. Catalunya offers some of the worlds most spectacular outdoor classrooms and has a fantastic climate! Visit Climb Catalunya for more information on these courses, dates for this year and prices.