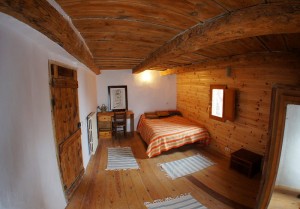 The Eco-Refugi is situated in a beautiful location on the village square and has spectacular views. It is ideally located for those wanting to explore what the Lleida region has to offer. For climbers its the perfect base as it is equidistant from Oliana and Santa Linya making it possible to climb not only in the village but also pretty much all of the crags contained in Lleida Climbs Guidebook within 30 min to an hour's drive.
We have 3  bed rooms and a 9 person dorm. Our rooms can be made up as twin or double beds or triple. 
We also have a wood fired ecological sauna, two shower rooms, a cosy sitting room with a traditional stove for winter and a lovely shaded garden and BBQ for you to enjoy your summer evenings.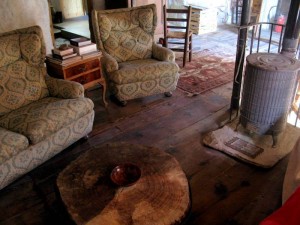 The refugi has been renovated using an ecological approach. Hot water is provided thanks to solar energy.
In winter a wood burning cooker enables you to cook all day long whilst providing heating in all rooms.
Windows are locally handmade using sustainably managed wood and double glazed argon glass.
Roof insulation is made with compressed wood material from the Pyrenees.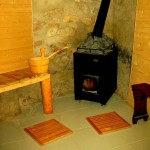 Walls are made of straw or stone and rendered with lime.
Where possible we have used recycled items (wood burning boiler cooker, cast iron radiators, kitchen unit, tiles, shower doors…) to minimize waste. Building rubble is being used to maintain local tracks. All appliances are A+++ to reduce electricity consumption.
Our outdoor space also benefits from a shaded 35sqm wooden platform which is perfect for yoga activities, stretching and relaxing.