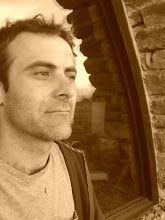 Manu Gayete is an artist based in Pallars Jussa (the regional county for Abella de la Conca). He decided to move here from Barcelona to live closer to nature and the natural environment.
He considers himself an apprentice of the possibilities that wood offers, a designer of harmonious spaces and individual creations which transform us.
His work is very distinctive. The wood that he uses is taken from fallen trees or has a FSC certificate which gaurentees that the wood comes from sustainably managed forests. In love with wood, he is trying to put into each of his creations all the respect that the act of creation merits. A lot of his works are bespoke pieces made to order and others were born from a desire to express and give form to the wood.
In some of his creations combine stone, metal, clay and other natural materials.
You can see his work on display at the refugi and at http://artbretalla.blogspot.com.es/.