How does work exchange happen?
Abella Climb supports the exchange economy and we often have plenty of projects that need an extra pair of hands! We generally select people who are able to commit to a stay of around 3-6 months as we find this tends to give both us and yourself the best experience though shorter stays are also possible.  A typical agreement would be a contribution of 5-6 hours of work a day, 5 days a week in exchange for your meals and a place to stay. This would generally involve 4-5 hours of work on a particular project area and an hour of help with cleaning and tidying the Refugi. Depending on the season and the length of your stay accommodation can range from a room or bed in the main house, a yurt or tented accommodation in our private garden.  We generally have a maximum of 1 or 2 people at a time and invite them to participate fully in the project and in the life of the family.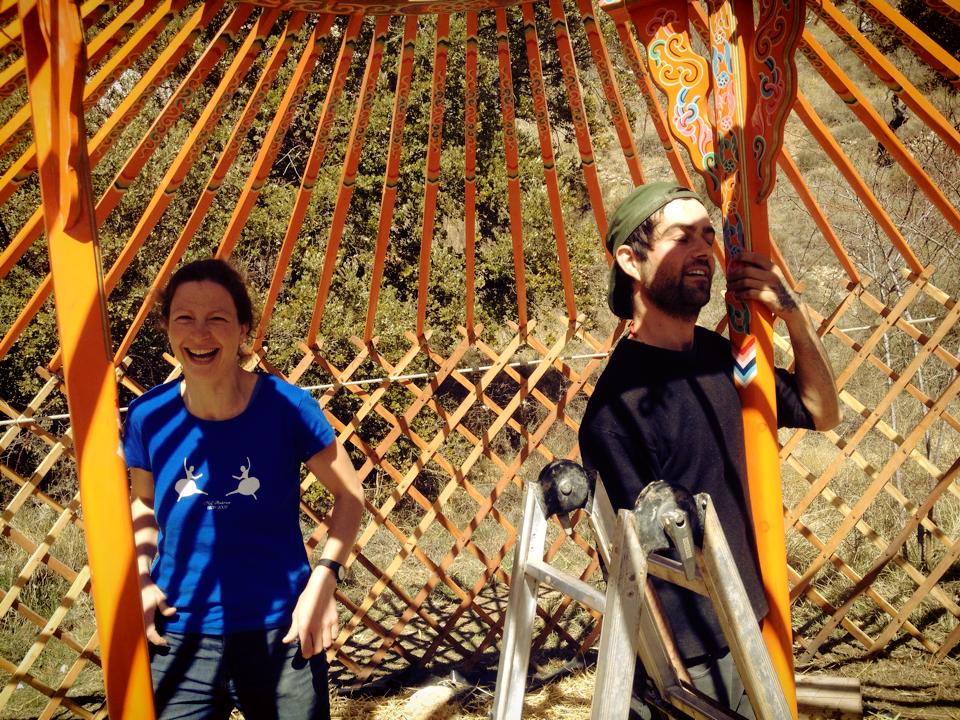 What might I do?
Our range of projects is very broad and we tend to tailor peoples work plans according to their skills, experience and interests.  For example, someone who has previous experience and is used to cooking for large groups may help out with cooking when we have lots of people around. Someone with permaculture design and growing experience may help us with the development of our vegetable garden. Someone with a lot of climbing experience may come and help us with developing a new sector.
Examples of previous exchange projects include:
Repairing and rebuilding traditional stone walls
Building an outdoor solar shower
Establishing a herbal directory for the area and investigating the viability of producing a range of herbal teas
Clearing overgrown footpaths and pruning trees
Internal carpentry and joinery projects
What might I get out of it?
Abella is an incredible place to live.  Surrounded by wild nature the place is a haven for people who love the outdoors and have an affinity with nature. For keen climbers, mountain bikers and walkers there is plenty on your doorstep to do at the end of your day.  The Refugi is multi-lingual with English, French, Spanish and Catalan being regularly used in day to day life so there is a lot of opportunity to improve language skills.  The project is young and has a lot of development potential so for motivated individuals with lots of energy and enthusiasm there are many possibilities for shaping your own working day and area of work.  Our days are rarely ever the same and often we may work on 7 or 8 different aspects of the project in a week (or even a day!) so there is always something different to learn about. At the end of the day your time is invested in a project that will bring many people into better connection with nature and the outdoors and preserve this area as one of outstanding natural beauty.  For those staying for several months we are happy to provide references to future employers/placements.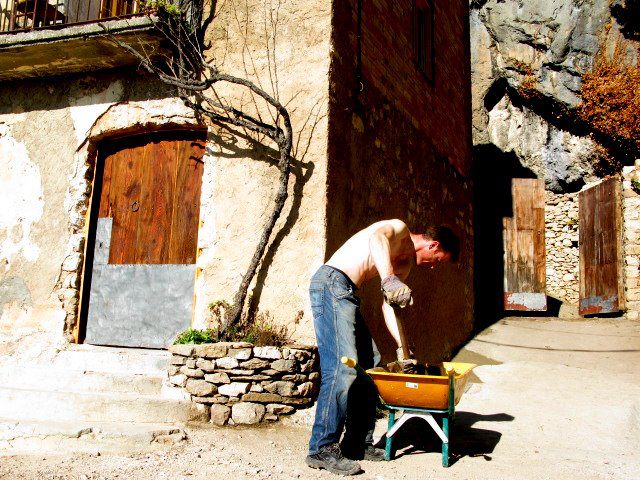 Who can apply?
Anyone who thinks the have something they may be able to contribute can apply.  It's best to send us an email to abellaclimb@gmail.com with a short description of who you are, your previous experience and what areas of our project you would be interested in.  Although we generally value life experience, common sense and a keen work ethic over specific skill sets we look at each application on its own merits. At the moment we are particularly interested to hear from those with tree pruning, vegetable growing and/or carpentry and joinery experience.